Chocolates Can Be Funny Too…!!
No, I am not silly. 
I had those magical little sweet bites for the first time, and man, my day passed in a snap. 
Okay, so here goes the whole story, even though nobody asked for it. LOL!!
After moving to Canada, I discovered that people here go for beach picnics during summer. Well, that's interesting because I had always read about picnics in my English literature in my school. 
Growing up in an Indian middle-class family, fun meant visiting relatives' houses, and summer vacation was supposed to be enjoyed at Nani-house (maternal grandmother's house). So, this idea of having fun with friends at the beach was really fascinating for me. 
All of us were really excited about our beach day. I even prepared gol-gappe (Indian street food called water balls) and some cold sandwiches.
My best friend chose Goderich beach, which was approximately 250km away from our place. But we didn't mind because it turned into a great road trip. On our way, we made a stop at Timmies, and there was a dank store right in front of it. My over-excited friend bought 8 packets of chocolates and was eager to make me try them. 
The journey continued, and we finally reached Goderich with our beach crew. 
After unloading the RAM truck, we started looking for our spot. It was so hot, so we could not go very far in the scorching heat. There was a spot where we spread our mats and tented them over. 
As soon as everybody heard that we brought gol-gappe, it was time to gobble down those yum water balls. It was so refreshing.  
Boys went into the sea and started having fun. I was sitting under the tree waiting for my friend to come along, but she doesn't like being in the water. 
So, while I was there, she gave me a piece of chocolate. It looked like a typical white chocolate piece and tasted like one. I was nervous, but nothing happened. 
After half an hour, I started feeling weird in the center of my forehead. Another 30 minutes passed, and I had a nasty headache. So, I finally decided to go in the water. For that, I had to change my clothes. So, my friend accompanied me to the changing room. When I came out after changing, she asked me to wait for her, but I did not realize it. I started walking towards our tent and told everybody I didn't know where I had gone. (there is more…)
I went into the water, and my head was spinning. For not even a second, I could not feel that the world was not revolving. 
I came out of the water and hogged 2 packets of chips. I kept craving more.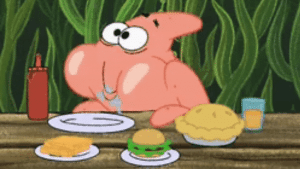 Usually, I participate in activities with others, but that day I was reticent. I kept looking at the beach sunset endlessly. 
After a few hours (that passed like a few minutes for me), I ate another piece. And this is when the time got even slower and funnier for me. 
I went to the changing room again, and this time I was inside for more than half an hour. Doing what? Changing clothes…the simplest attire…no complex lehenga-choli…nothing….just a top and shorts. 
But my brain was processing everything slowly. 
So now, I was feeling amusing, and we started our journey back. 
I was going to pass out when my best friend's brother asked me to get out of the sunroof. And I thought, why not… let's do it! 
It felt like a different world when I got my head out of the sunroof. 
No lies here! 
I could see and feel everything clearly. Unlike regular days when I could not even open my eyes properly because of the wind, I could see clearly in all directions. 
At one point, I felt that I had some supernatural powers and Krishna would come before me. It was surreal until I saw my best friend's face, which looked scary at that moment (LOL).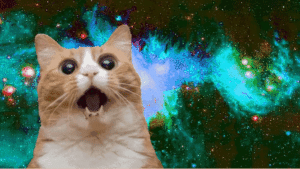 And then I passed out. 
My friend told me about a lot of stuff that I did, but I was mostly zoned out! 
And honestly, I only liked the part where I got out of the sunroof. That's also because I only remember that specific portion from that day. 
It's strange that I have been quiet for the next two days too. 
Well, that was my first experience with funny chocolates.
See you next time <3