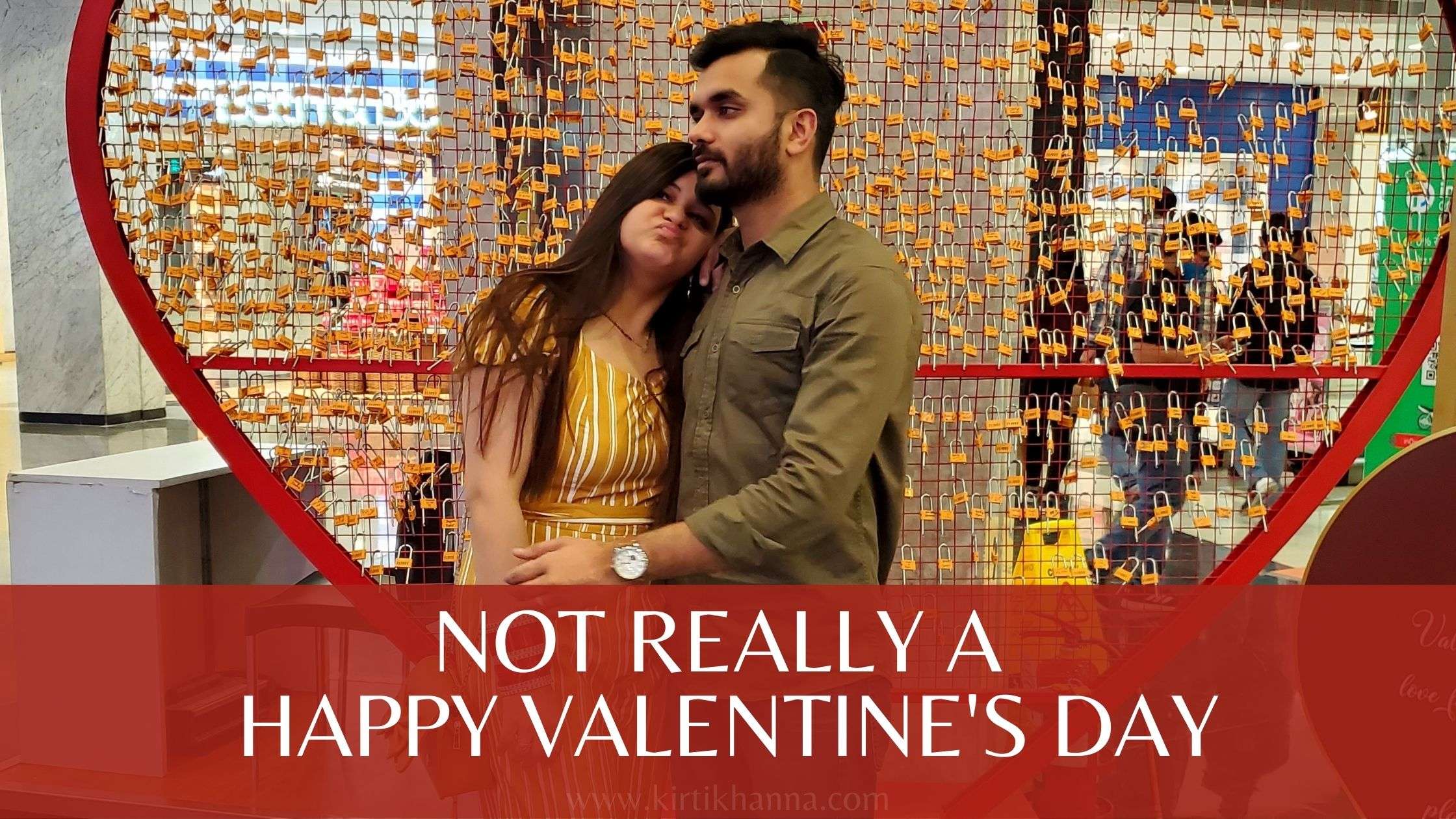 Not Really A Happy Valentine's Day
It has been 3 months since I moved back to Canada! 
Sammy and I spent our first wedding anniversary staring at each other through our phone screens. Although our virtual date was special, I never imagined that we would be spending our first anniversary this way. 
And now, on Valentine's Day, we were too sad to even put up a social media post for each other. Last year, we went on a romantic dinner date to one of our favorite places in Ludhiana. 
So, what was special about this Valentine's Day? 
Despite being miles away, we tried to put a smile on each others' faces with creative gifts. 
I received my gift before Valentine's Day. 
Last week, when I came back home from work, I saw an Amazon package in front of our house. I knew it was from Sammy. It was a pack of Lindt chocolates that I had already guessed because it was Chocolate Day. 
But, the next day when I saw another package at the door, I was surprised. 
Unwrapping the gift in excitement, I laughed out loud seeing what was inside. 
Weighing Scale…….!!!
I just could not stop laughing at the thought that he sends me chocolates and then a scale to keep a check on my weight. 
I absolutely loved it and now I weigh myself every day and smile thinking about him. 
And it isn't just any other weighing scale. It is a smart one that connects with your phone and tells you about about your body fat, BMI, and a lot of other important stuff related to your body mass.
I will be using it regularly 🙂
But what did I send for him? 
First of all, it is a struggle to place an order from here on amazon.in as my payments were declined several times. I had to select the pay-on-delivery option in the end. So, yeah he had to pay for his gift 😛 
I knew he wanted to eat chocolates from the fact that he has been ordering so many for me and getting tempted by looking at all of that. So, I ordered a box of Silk chocolates. 
But, I also had a unique gift for him. 
I ordered Electric Brush for him. 
*thanks for the applause 🙂
It sounds funny but he loved it and started brushing his teeth with it right away. 
I would have loved to go on a long drive with him and listen to our favorite songs while eating street food. But I am so happy that we manage to do things in unique ways that make such days special and memorable for us, even when we are in long-distance. 
Thanks Sammy! 
Happy Valentine's Day! 
SARANGHAE <3