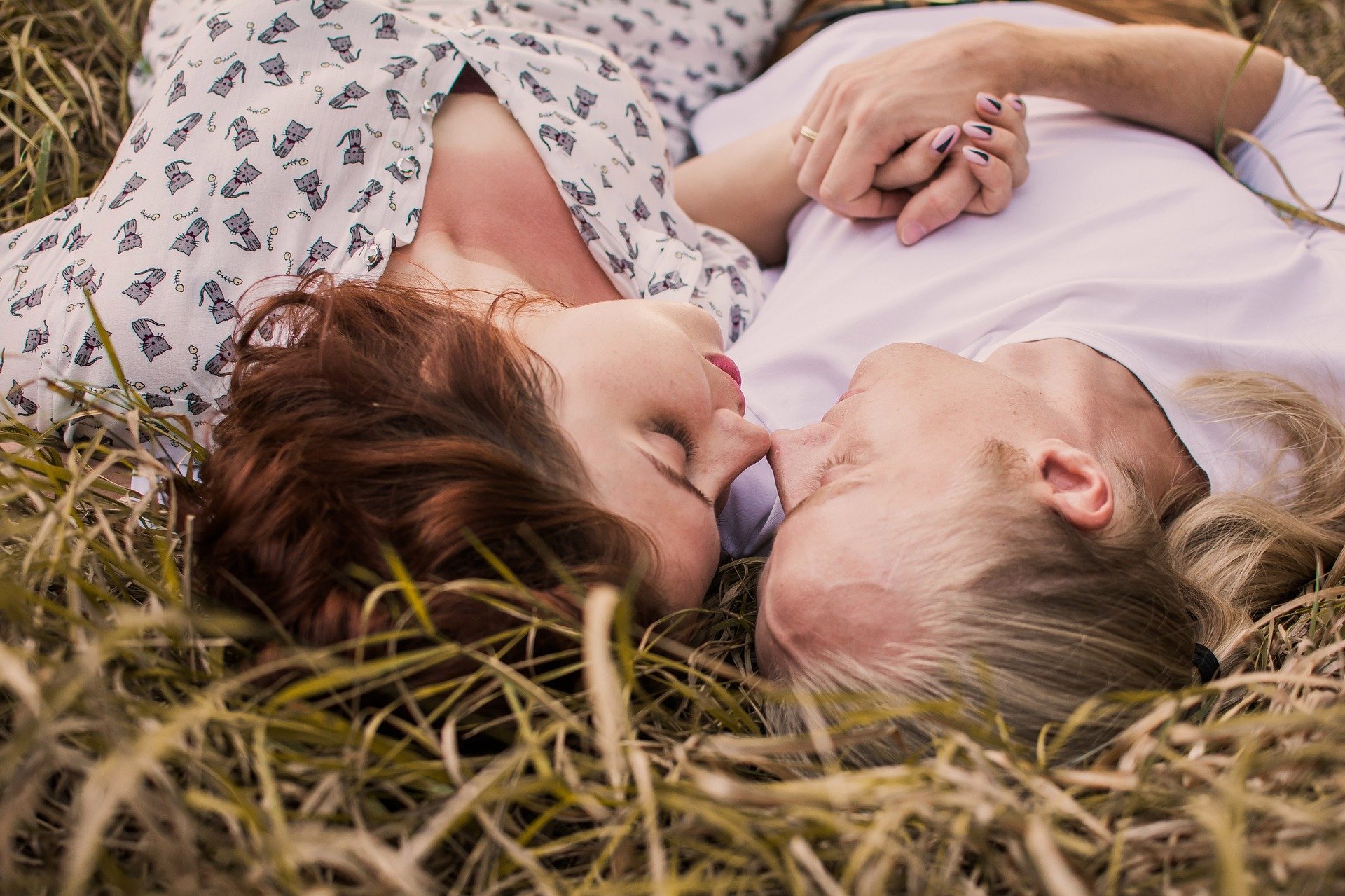 "She broke up with me like a million times." He said.
She was folding the clothes and suddenly kept all of them aside and sat beside his rocking chair on the floor "What? You got to be kidding me. She loved you whole heartedly. She had been loving you all her life."
He caressed her hair while laughing and said, "And what do you think about me? Did I ever love her?"
She looked at him and made an apologetic face. After a pause of 2 seconds she spoke, "You did but not the way she did. I mean you were always on your business tours and when you were home you hardly talked to her."
He adjusted his big glasses on face and stared at that wall in front of him. There she was. Nicely framed into a picture hanging on the wall with yellow garland over it; he often talked to her when nobody was around. But now he had a new person in his life who listened to him. So he could even talk to humans and not just lifeless photos of his late wife.
Now he had somebody who did not make fun of his feelings, somebody who was ready and excited to listen to endless stories of his immortal love, somebody who did not make excuses for ignoring him.
Her arms dazzled with the red bangles (chudda) and she jerked him with her dazzling arms, "No, please don't. Now I am here for you, so you can speak to me. Come on tell me."
He was happy to see her care for him. He then spoke, "Tell me how do you express your love."
She squished her eyes and raised her left eyebrow while thinking and then answered, "by doing anything that will make my lover happy" She then winked and continued, "like I do for you. Even though I don't like cooking but I do it for you."
He laughed loudly due to which he coughed terribly. She rushed to the kitchen to fetch water. She hurriedly carried the glass of water to the room and spilled half of it while running. Standing at the door she saw him standing beside the wall and caressing the photo frame of his beloved wife with his right hand. He was not coughing anymore but his eyes were shining with little drops of tears. He placed his left hand on the frame and pushed the frame upwards with both his hands. He then brought the photo with him and sat on his rocking chair again; this time hugging his wife.
She could feel her eyes wet. She immediately wiped them and spoke,
"Offo, Papa I hate you. Just because you did not want to tell me about your story, you fooled me."
"Give me water for god sake. I need it more than your words." He pulled out his arm to grab that glass of water.
She smiled and sat on the bed.
"Now tell me why did you never show love to her. Why were you always away when she needed you the most?"
"Miku, did Varun ever tell you what all Surbhi was suffering from?"
"Yes, he used to tell me that mom had various health issues but there was no specific disease he could ever tell. In fact I used to ask him to get her to a specialized doctor but he refused saying you take her to the doctors and everything."
He then said, "Surbhi had AIDS. Varun never knew about this because she did not want him to know."
She could not speak. He then got up with the frame close to his heart. He got his glasses off and pressed his fingers in the inner side of his eyes.
"She was my life and the thought of ruining her never let me be at peace. I avoided to see her suffer. With every breath I took, I regretted to meet her. I love her so much but only if that could help save her. With each passing day, I knew she will leave. I took away her life and even if I get the worst of all punishments that would never be enough."
She did not speak for a while. It had been 3 months that Varun got married to Miku. Since then she had developed a deep bond with Varun's father. The kind that is seen in father and daughter; the kind that is pure love without any expectations. Varun always complained about his father to Miku when they were dating. Miku never judged but she was shocked on hearing the harsh truth.
She hugged him from behind and let her tears escape from eyes.
"Mom was so lucky to have you. You did not take her life. She lived happily because of you."
He turned towards her, "She could have lived longer if I was not there in her life."
She took a deep breathe and held her mother-in-law's photo in her hand.
"Only if love meant living happily forever, no lovers would die after uniting."
They both looked at the photo and smiled. And there she smiled from heaven. Not just three of them but Varun smiled with tears in his eyes while standing at the window of the room.